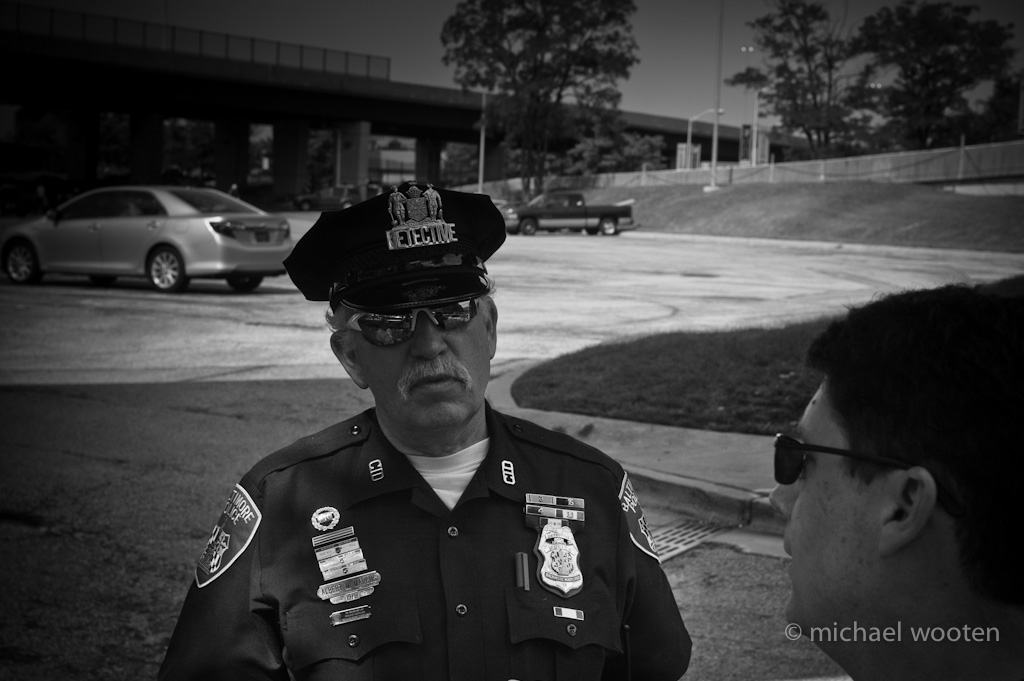 In certain situations I let my lawyer do the talking.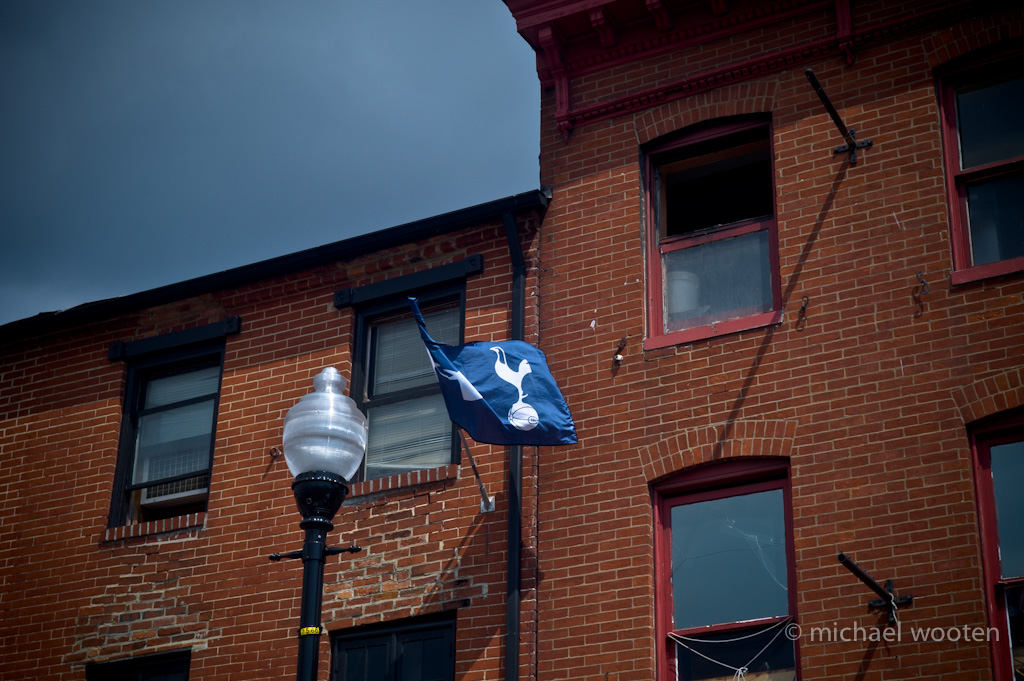 Outside the pub where the faithful had gathered for the march to the Stadium.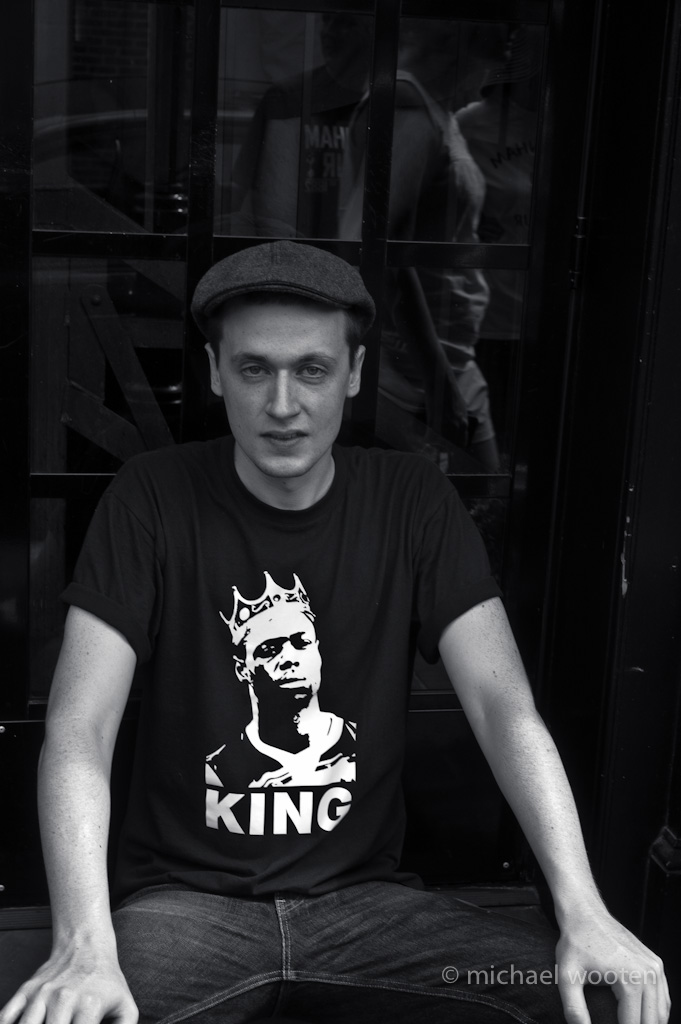 This Spurs fan was seated outside the pub waiting for the march to the Stadium to begin.
His shirt honors the now retired Spurs Captain, Ledley King.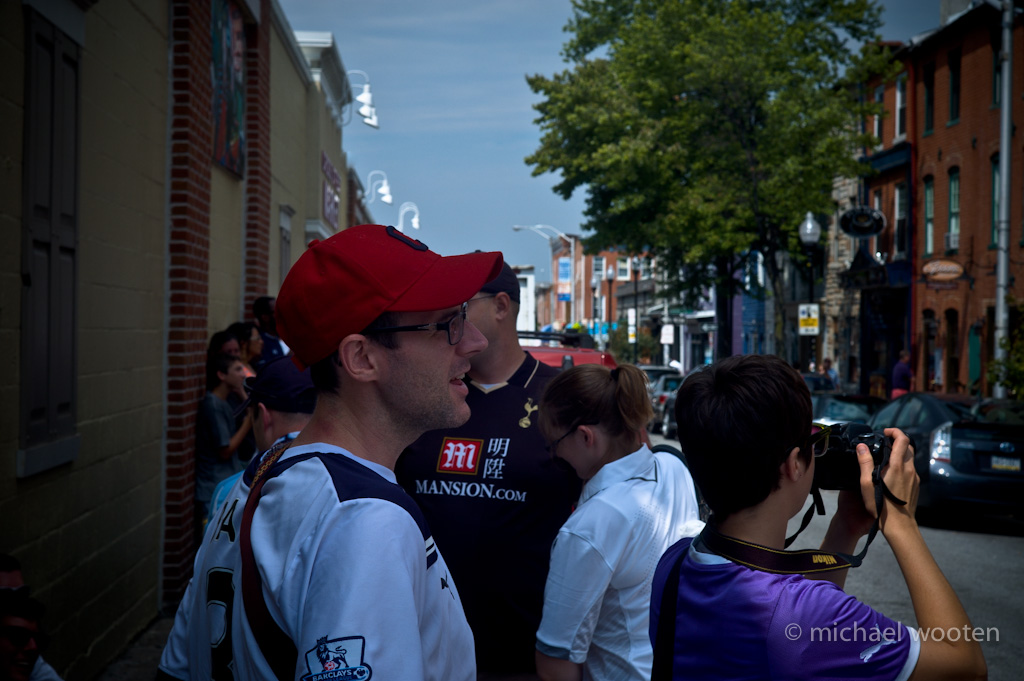 A nice couple we met from Cleveland, Ohio.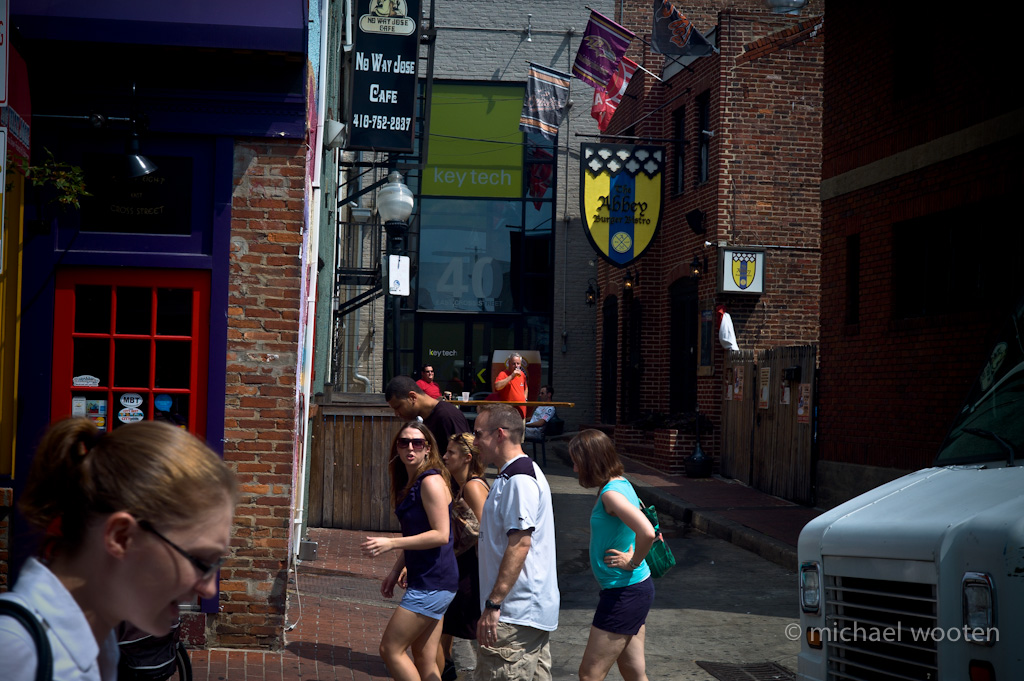 Up in this alley are where the gooners were to be found.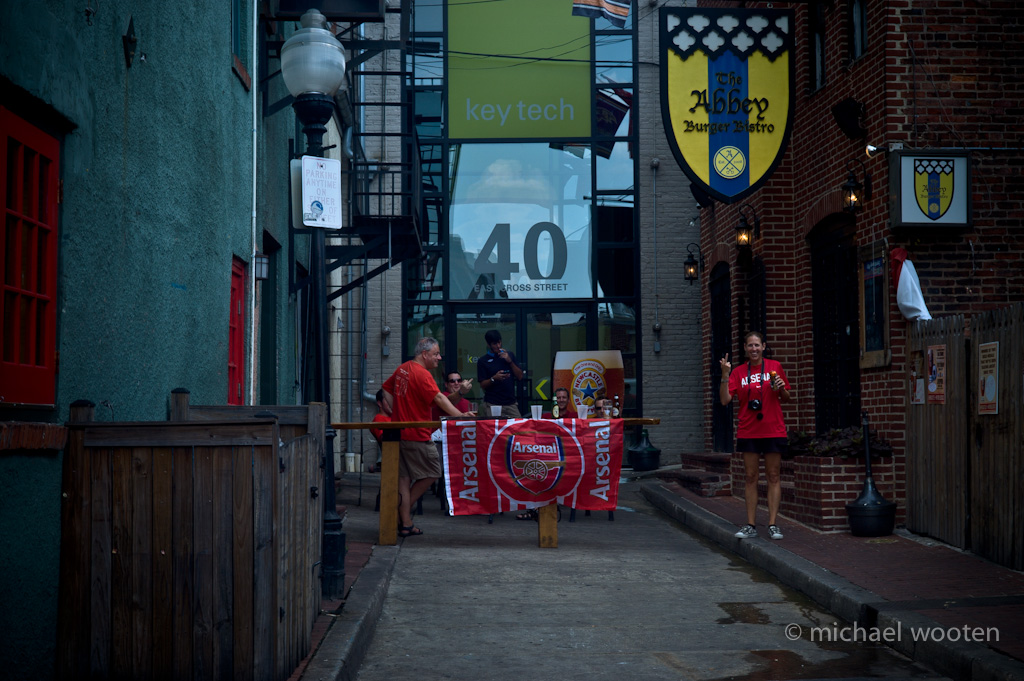 This is how many gooners act in public. Even their womenfolk. Sad really, they pull for such a team and are actually proud of it. The late dictator of Iraq was said to be an Arsenal supporter.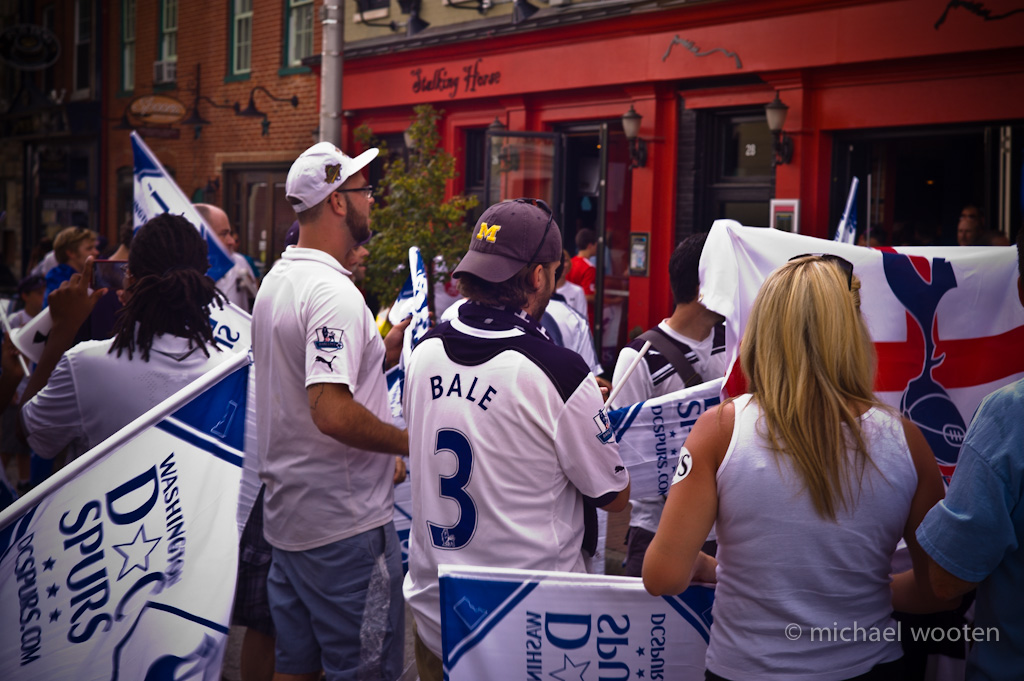 Flags were passed out to the faithful.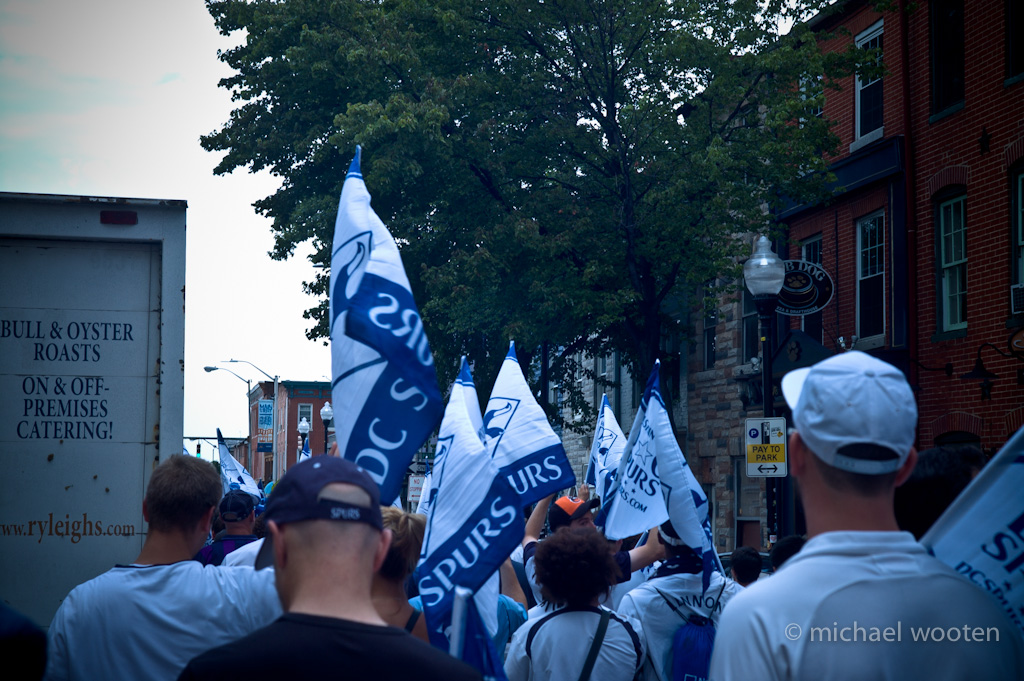 On the march to the Stadium taunting the hapless Liverpool fans with such witticisms as "your striker is a racist" and to celebrate how Liverpool placed in the EPL we offered up the ever popular "eighth place — eighth place" chant.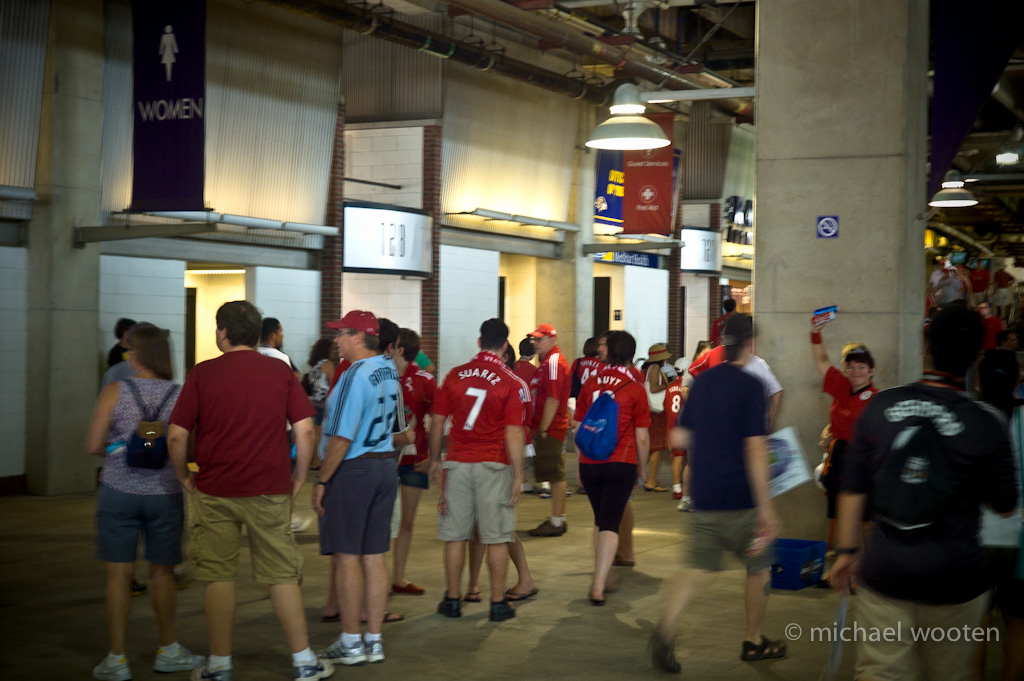 Here we observe a Liverpool supporter celebrating his team's striker's jersey.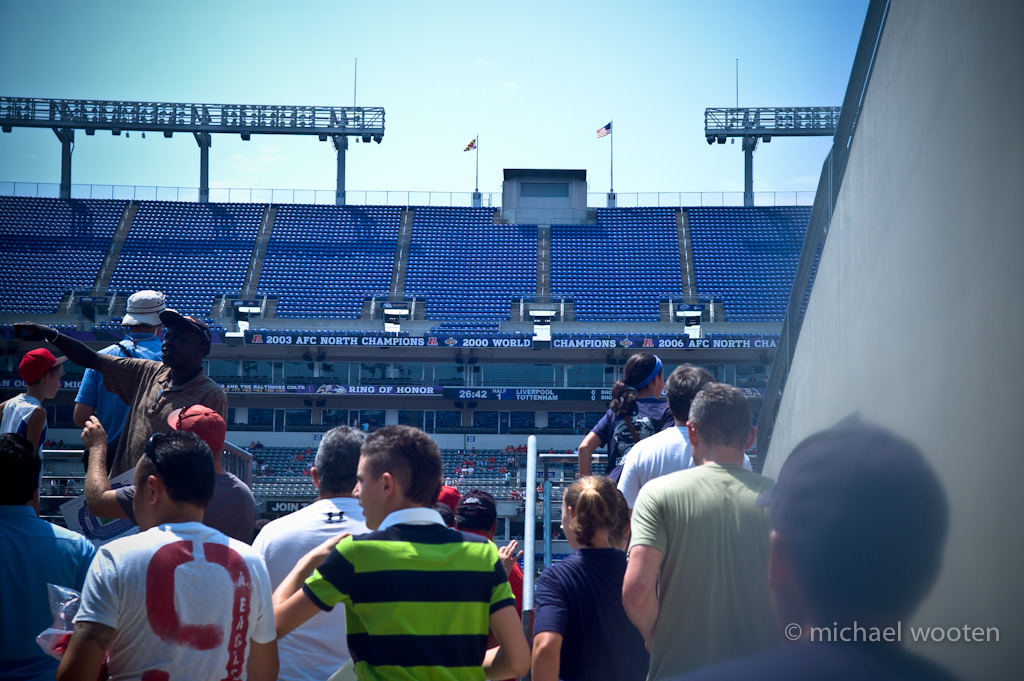 Walking into the Stadium of the NFL Ravens.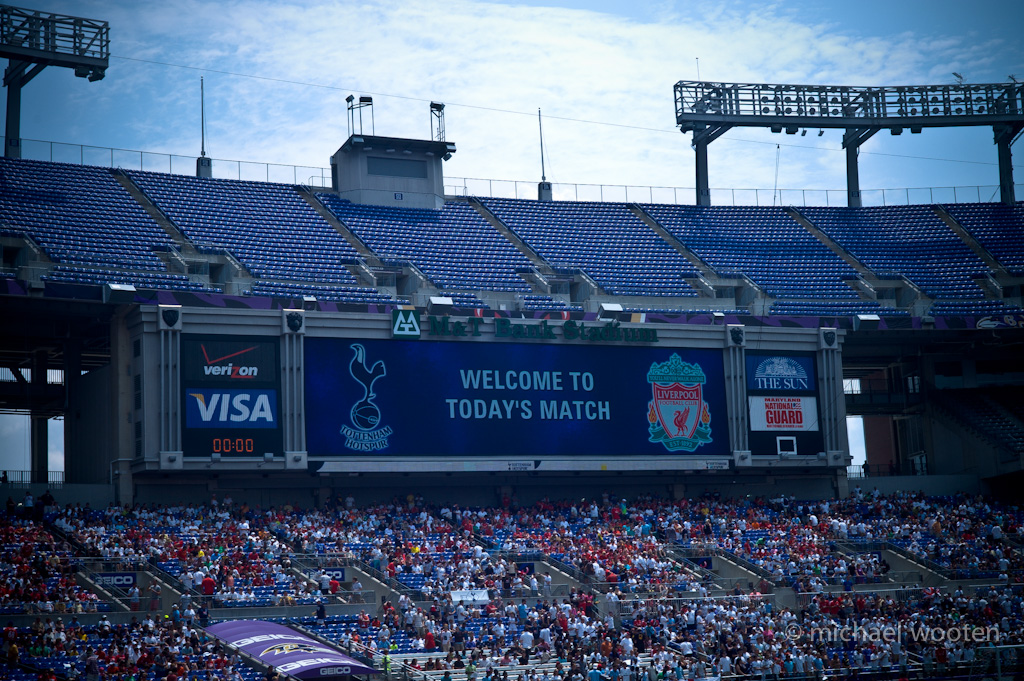 The scoreboard welcomed us into a stadium that was hotter than a steam locomotive.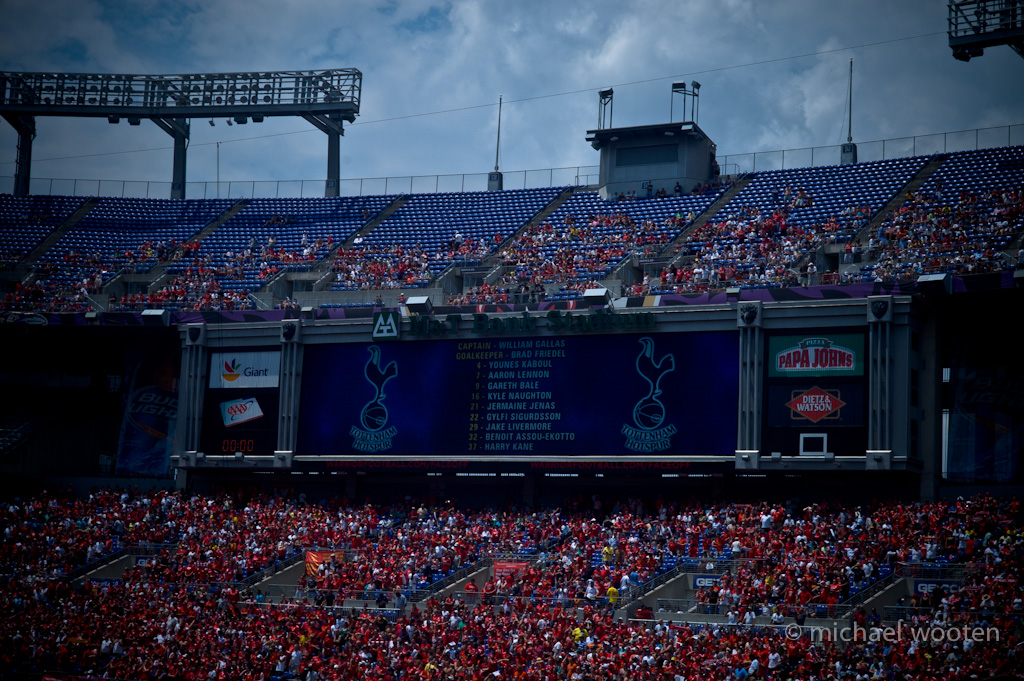 Starting team for Spurs.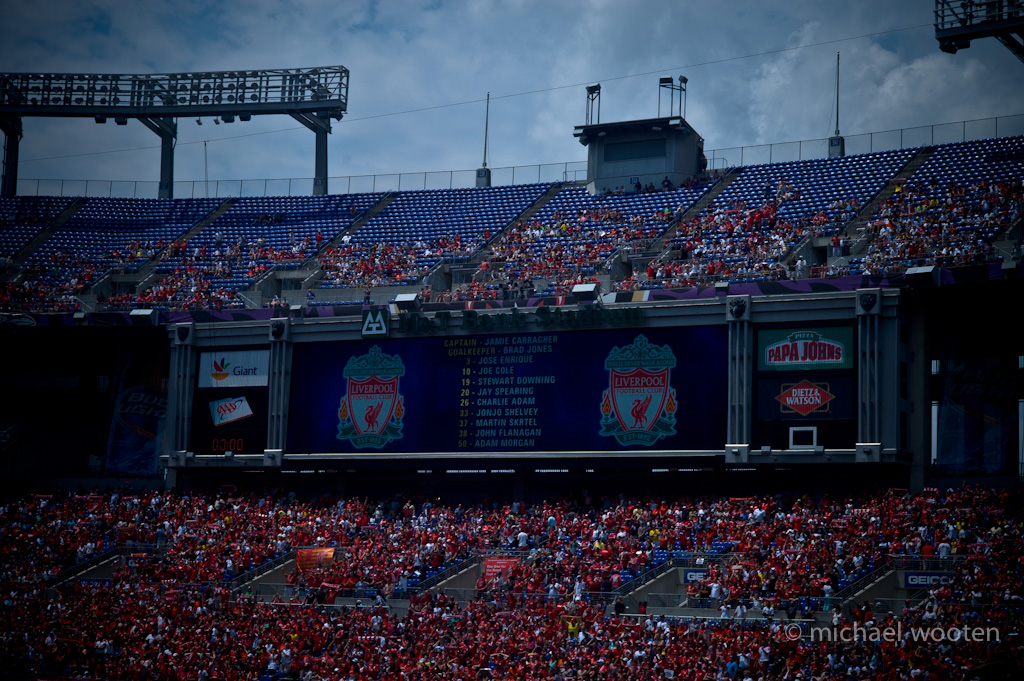 Starting mob for the Reds.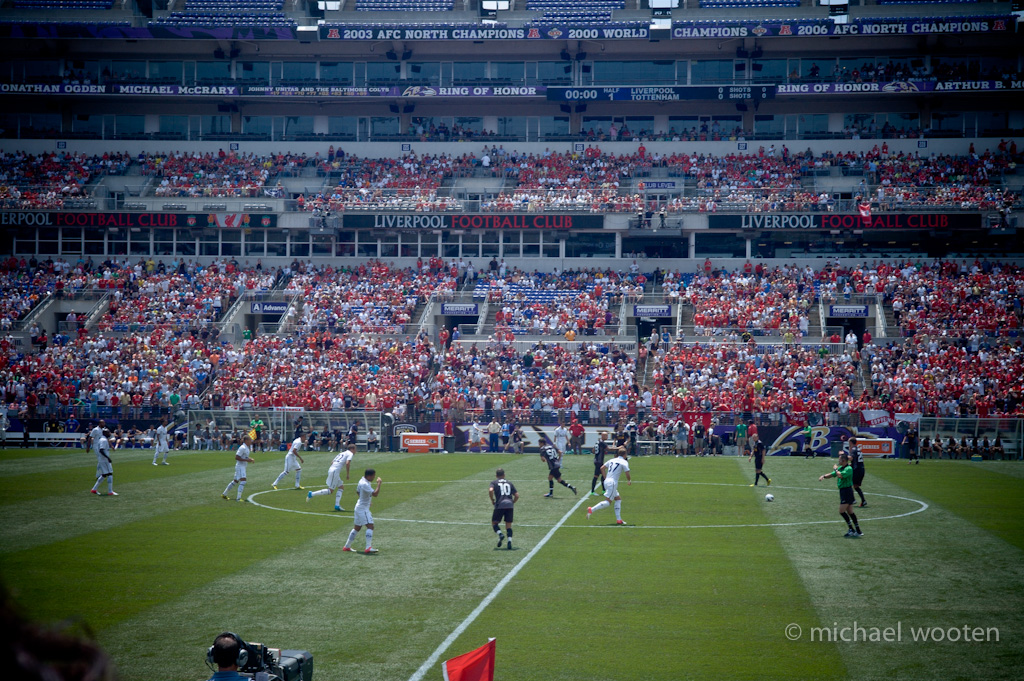 And after we were roasted for a little while the match began.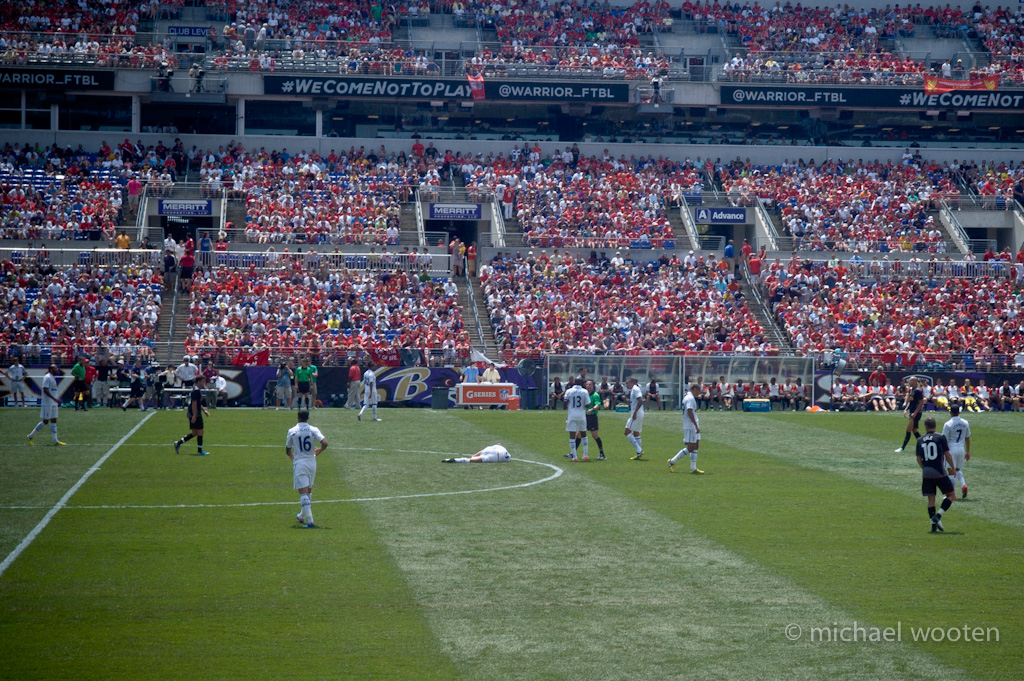 Bale was attacked by that mad-man Charlie Adam with a vicious clout to the ankle. Since the match was officiated with a crew from MLS, and that being a league where such assaults are accepted and common place, there was no red (or even yellow) card. Merely a "stern talking-to."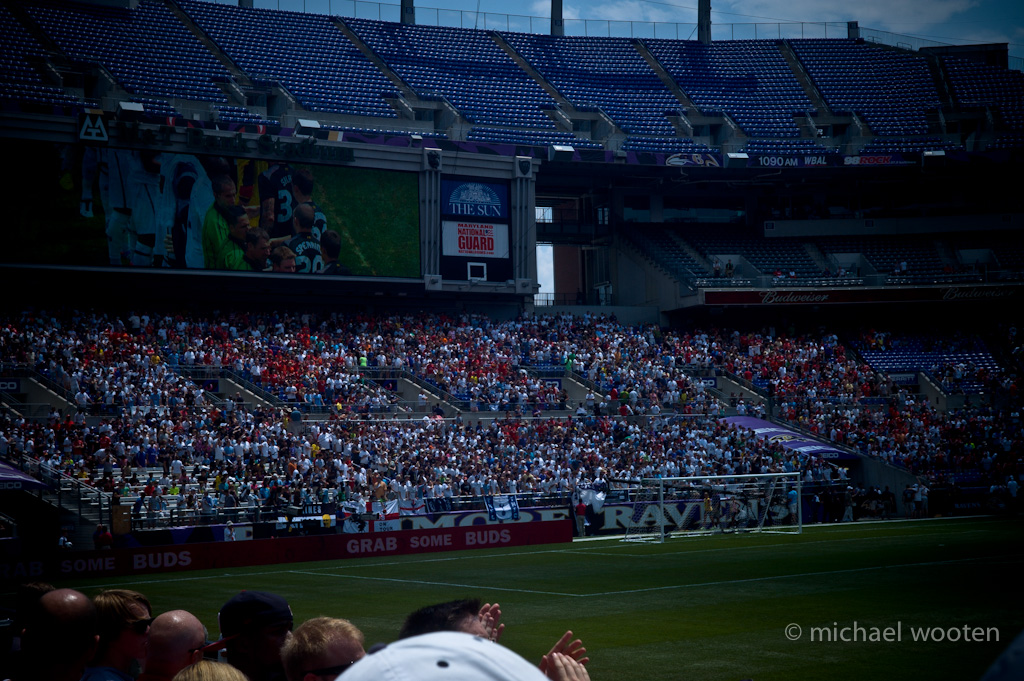 The end-zone Tottenham Hotspur supporters in their lilywhites.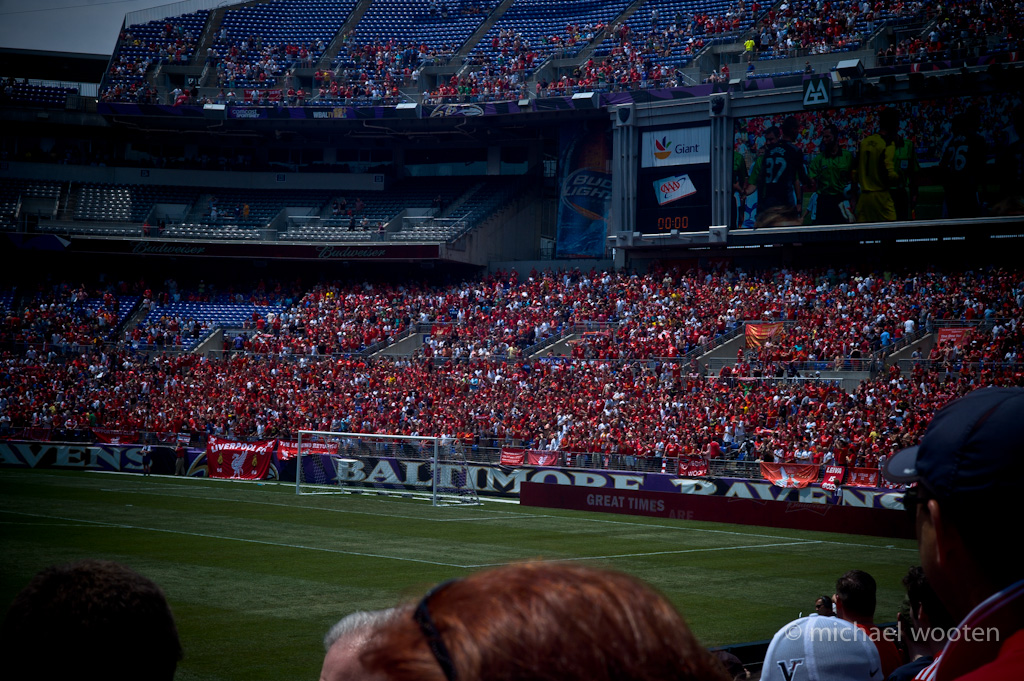 End-zone supporters of Liverpool wearing their traditional red. I understand that they never walk alone. I think it has to do with the inability to read maps, or find their way home on their own. They are, however, seemingly proud of this characteristic.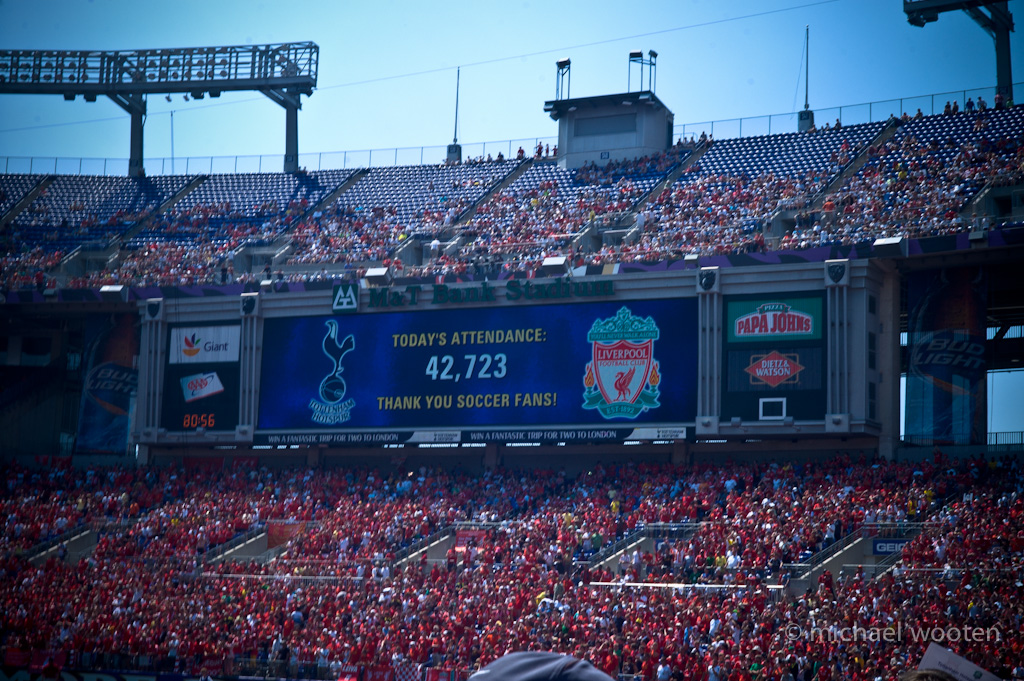 That's how many mad-dogs and Englishmen went out into the mid-day sun.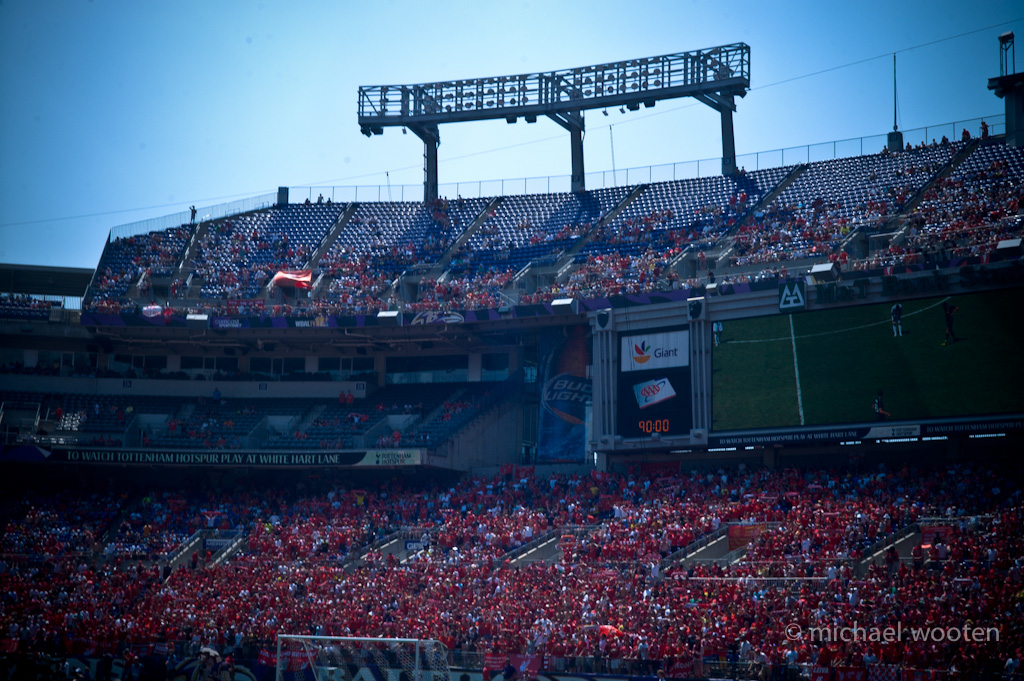 After ninety minutes the match was over with a scoreless tie.