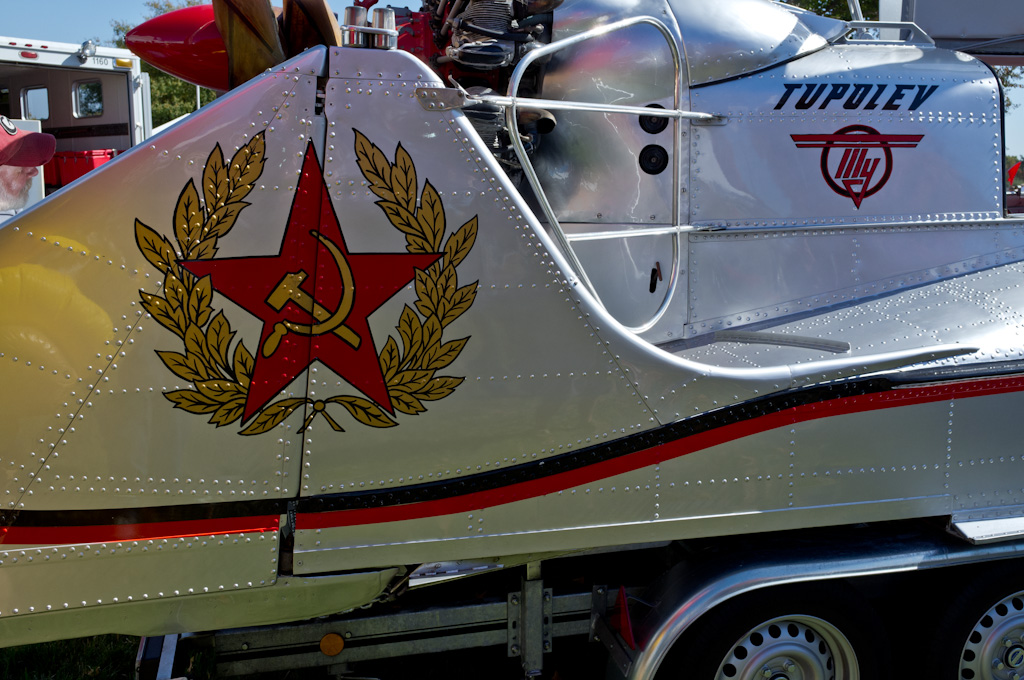 There was something new at this year's EuroCar. It is a strange conveyance, but after reading its reason for being it is a useful solution to a potential problem.
When I was a kid all of the US spacemen landed –splashed-down– in the ocean. Not so for the Soviet cosmonauts. They got to splash-down on dirt, or if things went really pear-shaped they came down in swampy rural part of Siberia (just guessing but I think the majority of the area was/is rural). That swampy rural part of Siberia is where this machine would earn its rubles. It is a air-boat. Not too dissimilar from those that are seen on Swamp-People TV, but leagues more cool. Thick over-lapping props, gull-wing doors, and this big-ass hammer and sickle painted on the side. I haven't seen any of that on Swamp-People TV.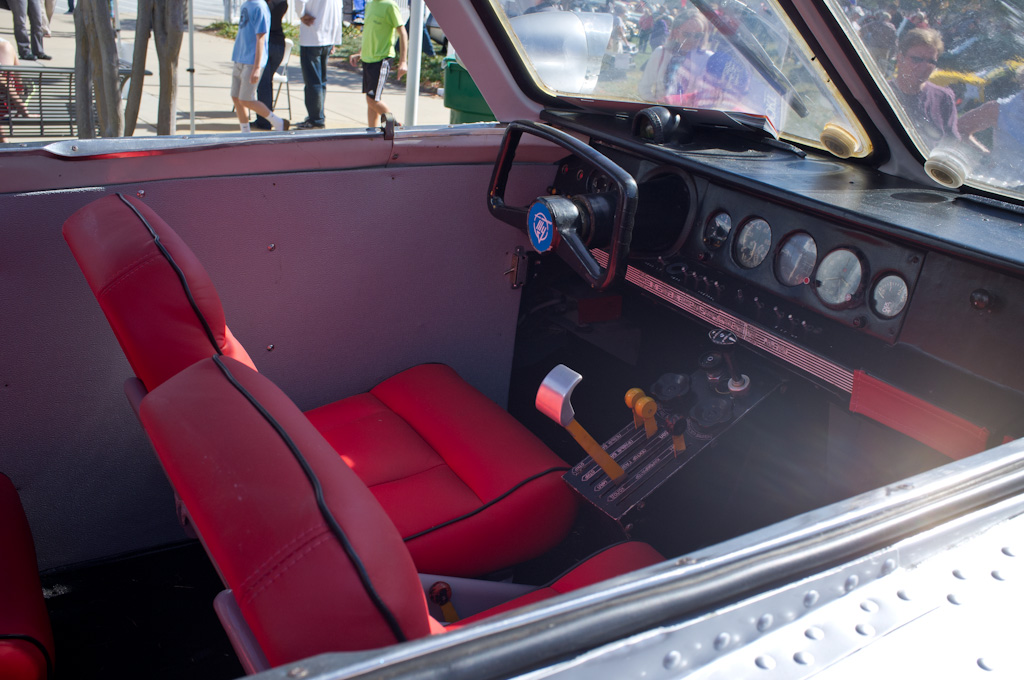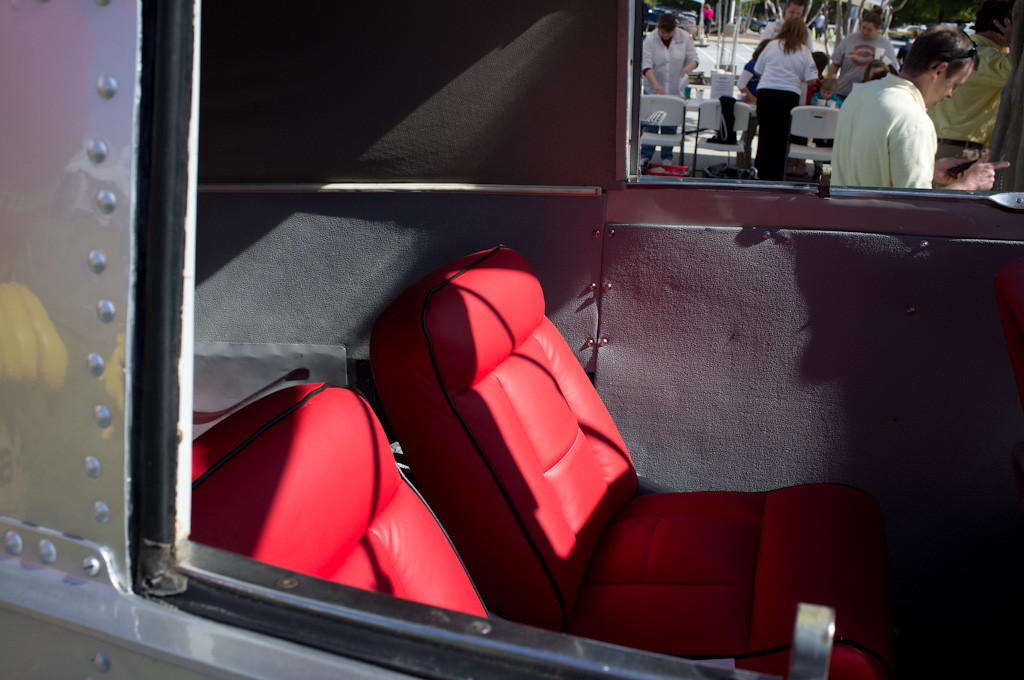 Red interior with room for about four — if they are comrades. It is a bit tight, but if you're in Siberia you'll accept heat where ever you find it. There is some room behind the rear seats for luggage.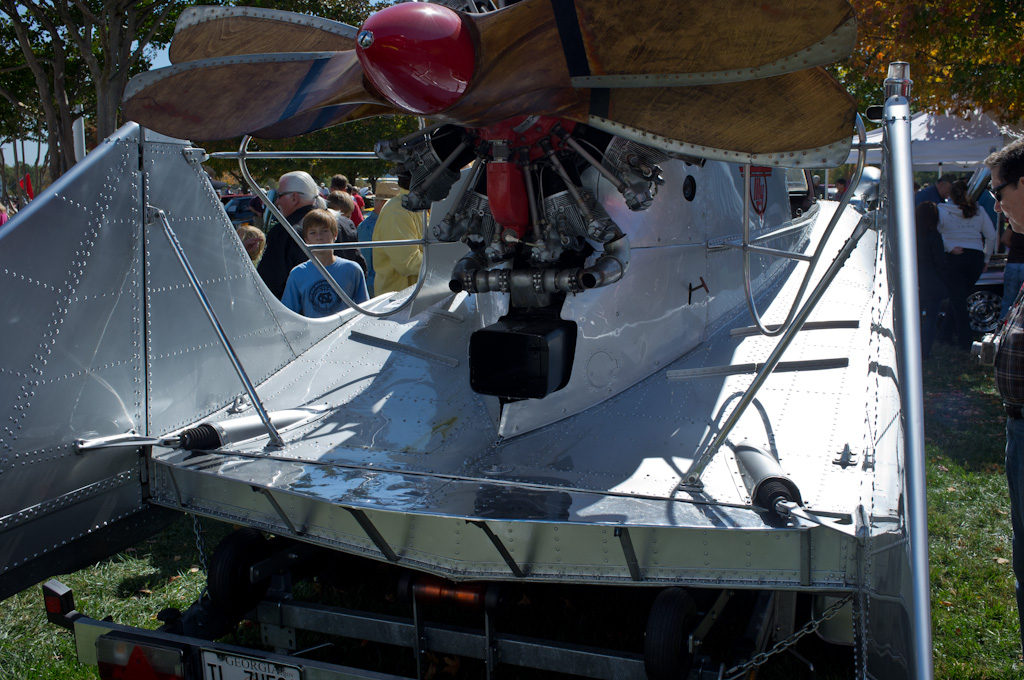 Radial air-cooled engine with no bloody thought of noise abatement. Little stubby stacks pump out the decibels. I don't know if ear-plugs were considered to be a decadence of the West.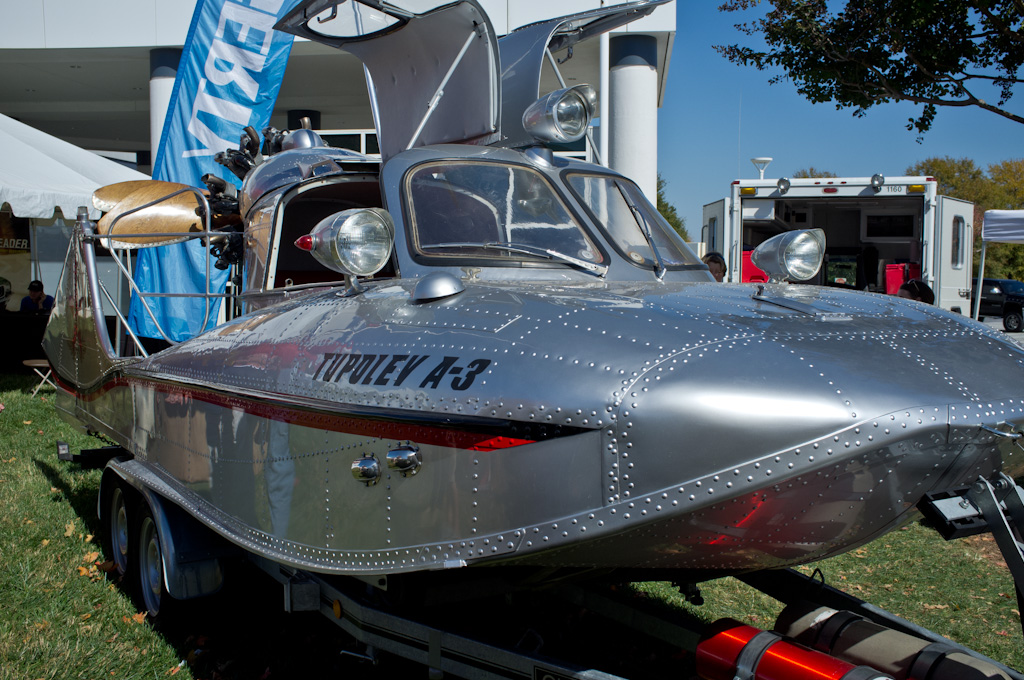 It was by far the coolest thing at the show.